About World Banknote Grading™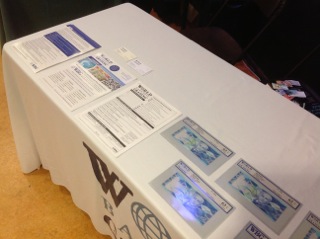 Launched publicly in late 2013, World Banknote Grading is an advanced concept third party paper money grading service, dedicated to the accurate analysis, identification and preservation of world banknotes.

Equally devoted to collectors and dealers, World Banknote Grading uses a collector perspective to better assist and educate the numismatic public. We strive to provide a superior consistent approach to the frequently controversial and sometimes misunderstood nuances of paper money grading.


Share Our Passion — Value Our Expertise
World Banknote Grading utilizes a team of dedicated and highly trained paper money grading specialists who share over a combined half-century of experience. We are quality driven - not volume driven - to insure that every banknote receives the attention numismatists deserve.

Our currency grading conditions incorporate optimal lighting, low humidity, ergonomically proven comfort, sanitary handling and strict time limits to avoid eyestrain and maintain focus. Short turn-around time is standard (no more than 20 workdays from receipt) unless expedited service is requested.


---
Contact Us:
If you have any questions about the submission process or have any special requests (eg. collections, provenance, special numbering, etc...), please contact us.

World Banknote Grading
1940 S. Broadway #108
Minot, ND 58701-6508
U.S.A.
(This address is fine for all shipment types: US Postal, UPS, FedEx, or other parcel services.)

Web: www.worldbanknotegrading.com
Email: info@worldbanknotegrading.com
Phone: +1.701.838.0790





Paper Money Grading Services and Pricing
We have simplified the process and cost options for submitting your notes to be graded.

Grading fees are as low as $25 per note, plus shipping.

Learn more about our grading services and pricing.

Submit your notes to World Banknote Grading.


Improved Banknote Identification and Attribution
World Banknote Grading adds more to its label than just country, denomination, date, serial number, catalog number, and grade.

We also add exact dates if known, signature identification whenever possible, printer, and other specific characteristics beneficial to improved attribution.

To assist topical collectors, thematic information is also included on the back of each label.

We use an extensive reference collection of banknotes from almost 300 existing and obsolete countries as well as books, periodicals, and other research material to verify each note.

Direct comparisons with similar notes from a given country are utilized during the identification and grading process.

Learn more about how we grade banknotes.






©2013-2014 World Banknote Grading™
All rights reserved.